By KTTN News Staff. From KTTN News. Posted on November 4, 2016. Original article.
Two Carrollton residents were hurt early Thursday night when a car hit an implement being towed by a farm tractor on Highway 65 just south of Carrollton.
The driver of the car, 30-year-old Pamela Rinehart of Carrollton, was flown by medical helicopter to University Hospital in Columbia with serious injuries.
A passenger in the car, 4-year-old Arabella Banner of Carrollton, was transported to Carroll County Memorial Hosptial in Carrollton with minor injuries.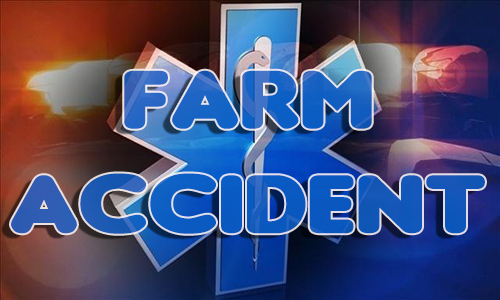 The operator of the tractor, 60-year-old Timothy Burger of Carrollton, was not reported hurt.
The accident happened as the tractor was northbound on the right shoulder of Highway 65, with the implement partially in the right lane of traffic when the northbound car overtook and hit the implement, demolishing the car.
Damage to the tractor was listed as moderate with all three occupants wearing seatbelts.